Sponsor/Donate
How can you support Childhood Cancer Connection, Inc.
Childhood Cancer Connection Inc., relies 100 percent on the generosity of volunteers and donors,  and those individuals who contribute their time, talents and resources to support children and their families living with cancer and blood disorders.  Financial support helps to ensure that our organization can continue to assist families in need.  There are several ways in which an individual can contribute.
If you or your organization would like to get involved in a sponsorship level, please call (720) 722-2671 or email: info@rccamp.org.
Thank you to our supporters - 2016
> KOA Care Camps $15,000
>> Jeanette Williams Foundation $5,000
>> Enterprise Holdings Foundation $1,500
>> Mostyn Law $10,000 - Golf Title Sponsor
>> UTMB Pediatrics $5,000 - Golf Shirt Sponsor
>> HomeTown Bank $1,000 - Golf Sponsor
Join Us on Facebook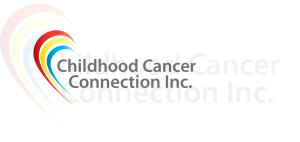 Latest News
Annual Toy Drive
Annual Toy Drive for Holiday Celebration
Now Until December 5th
Contact us to arrange Pick-Up
info@rccamp.org | (720)722-2671


4th Annual Golf Tournament
Thank you for your support!
Moody Gardens Golf Course, Galveston TX
| Sponsorship Opportunities available.
Rainbow Connection Camp
June-July 2017
Thank you to the Board of Directors, camp staff, junior counselors and campers for making it a successful Camp 2016!  See you next year.  Photos and videos can be found on  our Facebook page.
To learn more contact cat@rccamp.org for additional information.
Read more